Keynote
The intersection of Leadership and Wellbeing: Navigating vulnerable spaces of racism, equity and justice in 21st Century Higher Education.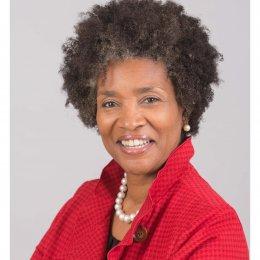 Dr. Fries-Britt is a Professor of Higher Education at the University of Maryland, College Park in the Department of Counseling, Higher Education and Special Education (CHSE).  Her research examines the experiences of high achieving Blacks in higher education, underrepresented minorities (URMs) in STEM fields and issues of race, equity and diversity. She has published widely within peer-reviewed journals and she has served on the editorial boards of The Journal of College Student Development, The Journal of Diversity in Higher Education and the College Student Affairs Journal. Her research has been funded and supported by the Lumina Foundation, National Society of Black Physicists and the National Science Foundation.
Dr. Fries-Britt is one of the faculty co-leads of a national case study of the University of Missouri recovery process following the campus racial unrest of 2015. This work was in collaboration with the American Council on Education (ACE) and has resulted in two national monographs published in 2018 and 2020. Recent research examines the relationship building of Black males and faculty in STEM and within group experiences of native and non-native Blacks in higher education. She was a member of the American Institutes of Physics (AIP) National Task Force (2018-2020) to Elevate African American Representation (TEAM-UP) in physics. She is a co-principle investigator on a National Science Foundation grant (2018-2021) to explore the academic trajectories of Black transfer engineering students from community colleges. Dr. Fries-Britt is co-editor and co-author of a forthcoming book by Routledge press Building Mentorship Networks to Support Black Women: A Guide to Succeeding in the Academy.
Prior to her academic career she served as a senior level administrator and she has consulted extensively with colleges and universities, foundations, governmental agencies, national organizations and private industry on issues of race, equity, diversity and leadership. With over 40 years of professional experience in the field she brings a wealth of knowledge, insight and experience to both research and practice. The recipient of numerous awards Dr. Fries-Britt is a University of Maryland Distinguished Scholar Teacher.